16 Good Resume Examples
Referral fees may be earned for purchases made using links on this site. To learn more, see my
disclosure
.
---
Here are links to 16 good resume examples to help you see what a great resume looks like and how to adjust the formatting for different situations.
Here's an example of a two page teacher's resume written in the standard combination style. This format includes a profile, summary of skills, work history and education.
Combination resumes offer a lot of flexibility in terms of how you structure your information, which is one of the reasons why they are so effective for almost everyone. This format, as shown in this example, is how all combination resumes begin, but, as you'll see in subsequent examples, formatting and the order of information can change to suit your own situation and show your skills and experience in the best possible light.

Combination Style With Skills Grouped Into Multiple Sections
Here's another combination resume, but this time, the job seeker had a lot of skills she wanted to highlight in the summary of skills section.
She has divided this section into four categories: Achievements, Facilitation and Counseling, Administration, and Computer Skills. These categories represent the main skill areas required in her work, and create several shorter sections instead of one long section, which makes the resume easier to read at a glance.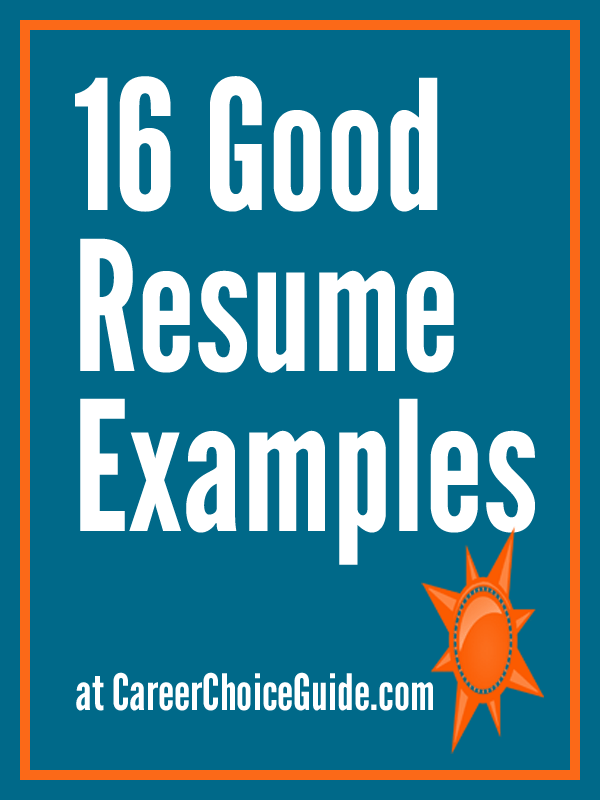 Combination Style With Accomplishments Section
In this two page example, the job seeker has included an Accomplishments section in her summary of skills. A skills summary does not have to be limited to skills; you can also write about accomplishments in this section.
In fact, if you write each point effectively, highlighting why you were good at your job, not just what you did at your job, a lot of the the points that began as skills will start to sound more like accomplishments. If you have enough points that sound more like accomplishments than skills, it is wise to group them under a heading labeled Accomplishments.
You'll also notice the spacing on this resume includes a lot of white space. This example was too long for one page, and too short for two pages. If you find you have the same problem with your own resume, it is better to spread it out over two pages than to try to cram too much information into one cluttered page.
Recent College Graduate Example
If you're a recent college or university graduate, your skills and education will probably be your strongest selling features because you haven't developed a solid work history in your field yet. Therefore, you'll do best with a combination resume, and it will be helpful to describe your education before your work experience.
Resume for Someone With a Gap in Her Employment History
The combination style is the best resume format to choose when you have a current gap in your work history because it puts the focus on your skills, not your employment dates, and it still gives employers all of the information they need about your work history and education.
Resume for Someone Who is Over 45
Somewhere around the age of 45, people may begin to worry about age discrimination when job searching. The actual age varies by industry, and in some industries, age isn't an issue, but on average, 45 is the approximate age when some people start to think about minimizing their age on their resume.
The two main places on your resume that give away age are the length of your employment history and the years when you completed high school or post secondary education. This resume shows how to deal with those issues on your resume and make your age less obvious to employers.
I never recommend using a functional format because employers don't trust it. They know functional resumes only exist to hide trouble spots in a person's work history, and they feel this format is missing crucial information they want to see on a resume.
Functional resumes just don't work!
I have only included this example because you will hear about this style (mostly from so-called "experts" who have never actually been responsible for helping people find work), and I wanted you to be able to see what people are talking about when they use the term functional resume.
The chronological format is a good option if you have a solid work history that shows progressive responsibility in a series of jobs that are related to the type of work you are seeking. It puts your work history front and center, so that history needs to be solid if you're going to use this format.
You do need to be careful to ensure your most crucial skills don't get buried in the body of the resume when you use this format. In fact, if you work in a highly technical field where employers are looking for a very specific list of your technical skills (programming languages, operating systems, hardware, software, etc.) I would not recommend using a chronological format even if you have a stellar work history. The crucial skills just get buried in the body of the resume, and you'd be far better off with a combination resume with a section devoted to your technical skills.
Chronological Format With Education Listed Before Work History
This setup would only be used in special circumstances when a job seeker's education is extremely important, even though he or she has a strong work history.
In this example, the job seeker knew that the employer absolutely required someone who who had completed some very specific education. A stellar work history in a closely related field was important, but a candidate would only be considered for the job if he or she had completed specific educational requirements.
This job seeker used a chronological format (there is no summary of skills in this example) because he has a strong work history that is relevant to the job he is seeking. However, he moved his education to the top of the resume (something you don't usually do if you have relevant work experience) because he knew the employer needed to see his diplomas in order to even consider him for an interview.
You'll also notice the job seeker included his professional designation (RRP) after his name. That fact that the job seeker has this designation would speak volumes to any employer in his field because it indicates that he has a level of education and experience in the industry.
If you have earned professional designations that are relevant to the job you are seeking, it is wise to include the letters after your name on your resume because it immediately tells employers you have achieved a certain level of competency in the field.
A combination format is the best option for a career changer. It give you the most flexibility to move items around and, therefore, put your most relevant skills and experience at the top of the resume. It also highlights your skills over your work experience, which is helpful because what you're trying to achieve with a career change resume is to show how the skills from your previous experience are relevant to the new job you are seeking.
Many Jobs Through a Temporary Staffing Agency
If you've held many jobs in a short period of time, employers may look at your resume and worry that you will quit in a short time, and they will have to hire a new person, or that you have been fired from several jobs. You really need to avoid looking like a "job jumper".
If you've worked through a temporary agency, you will probably have worked several short contracts at several companies, and if you're not careful with the way you structure your resume, you can look like a job jumper. This example shows you how to set up your work history if you've completed several contract positions through an agency.
If you have a short work history, you need to make the most of all of your skills and experiences. This resume show you how to do that.
Relevant Work Experience is in the Past
Sometimes people find themselves in a situation where they've been working at one job, (maybe it's a survival job they took because they couldn't find an opportunity in their own industry) and they want to return to a previous type of work they have done in the past. This sample resume shows one option for structuring your work history if your most relevant experience is in the past.
Most Relevant Experience is Volunteer Work
Volunteer work can often give you much needed experience when you want to get started in a new career. Here's how to highlight volunteer work on your resume if it is your biggest selling feature.
If you've held basically the same job at a few different companies, the work experience section of your resume can quickly become very repetitive. Here's one strategy for avoiding repetition if there is very little difference in the jobs you've held at different companies.
Increased Responsibility at One Company
This situation is ideal. Employers love to see a job candidate who has earned increased responsibility over time because it demonstrates a high level of competence.
It's fairly easy to see a career progression if you've moved up by moving on to a new employer. However, if your career has progressed with one employer, it can be tricky to know how to show those promotions. This example shows you how to highlight a series of promotions with one employer.
You Are Here