Sample Manufacturing Resume - Wastewater Operator
Referral fees may be earned for purchases made using links on this site. To learn more, see my
disclosure
.
---
This sample manufacturing resume for a wastewater operator shows how to demonstrate increased responsibility over time at a single company.
If you've earned progressively more responsibility at a job, it is important to show that on your resume because it provides evidence to potential employers that you are a skilled and trustworthy employee.
It's fairly easy to show increasingly responsible positions if you've worked at a few different companies, but people often don't know how to show promotions at one company on a resume.
Here's how to do it!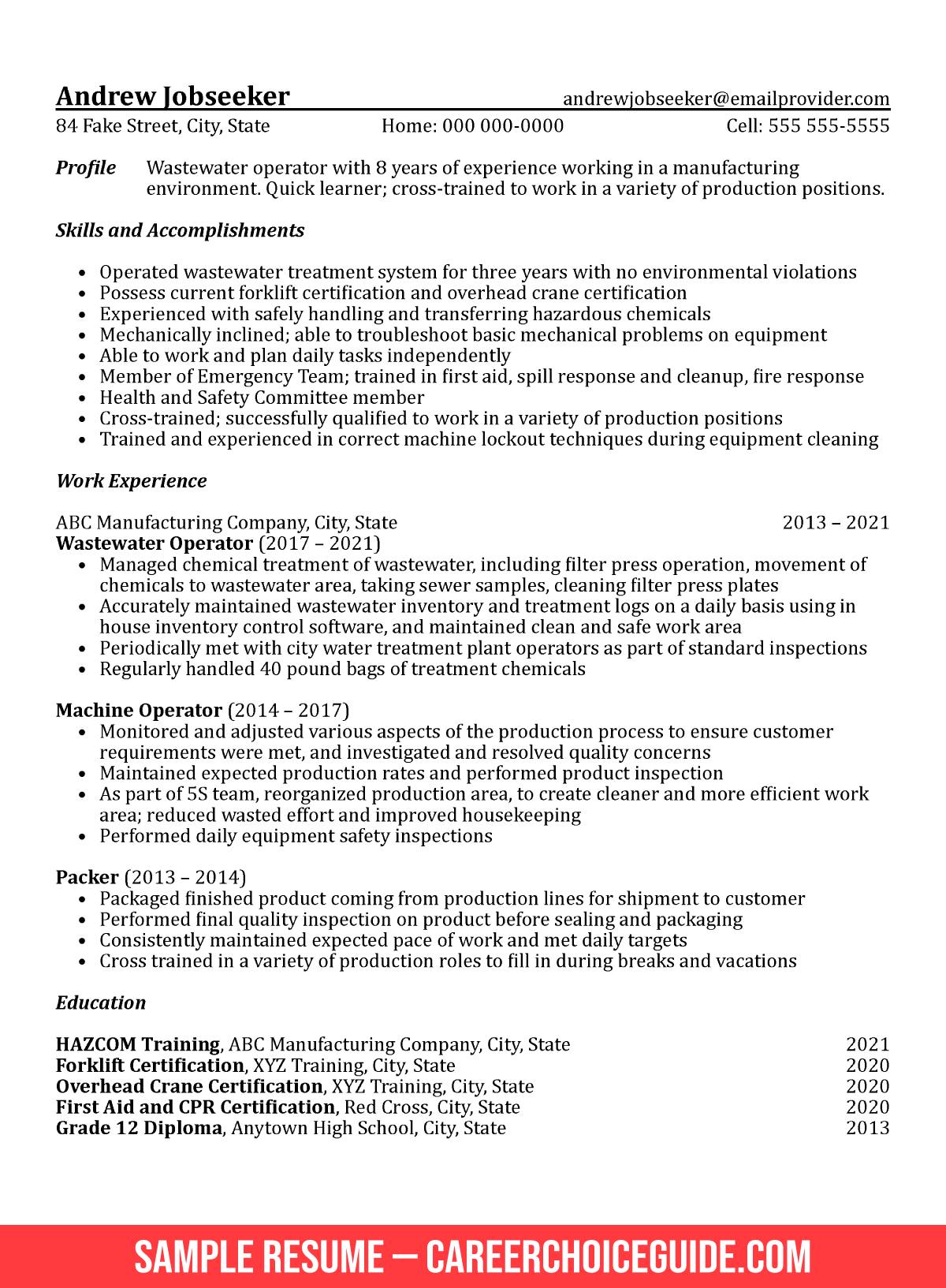 Sample Manufacturing Resume Formatting Tips

Here is the same resume with notes added about formatting.