Common Resume Writing Mistakes
Referral fees may be earned for purchases made using links on this site. To learn more, see my
disclosure
.
---
Would you believe at least 54% of resumes contain costly resume writing mistakes that could easily be avoided?
Don't let these simple but costly errors hurt your chances of landing a job.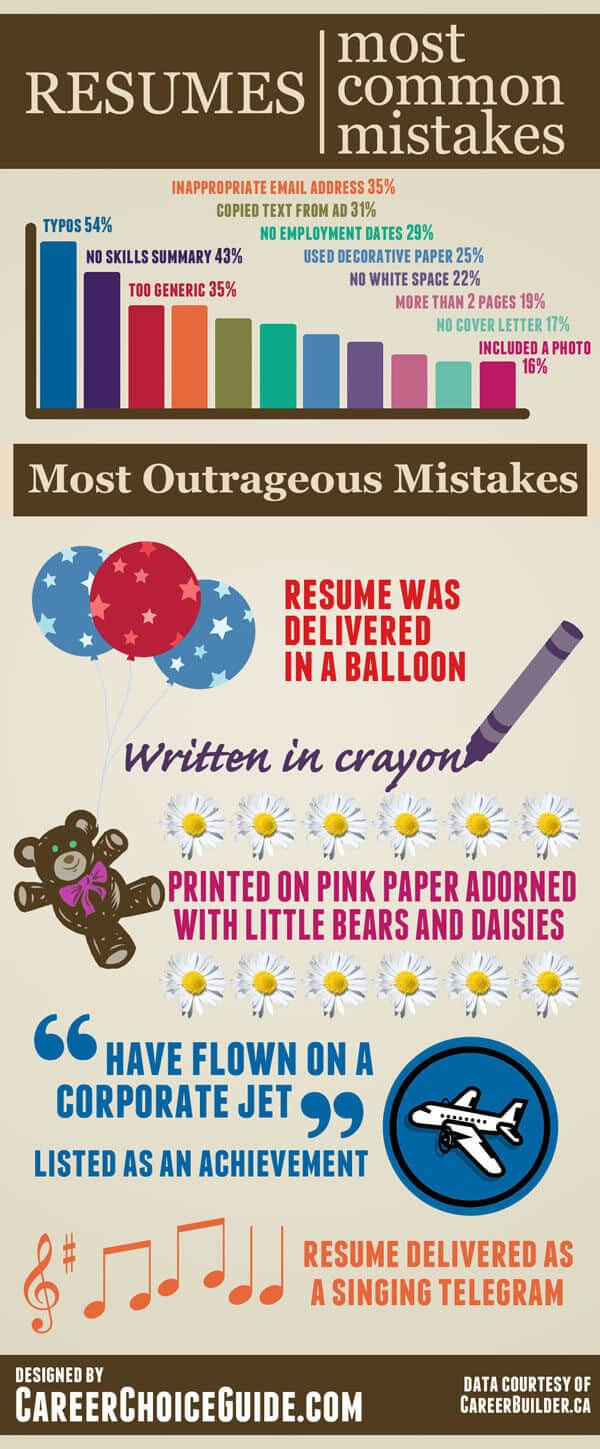 I earn a commission for purchases made through links on this page. To learn more, please see my disclosure.

How to Avoid Common Mistakes and Make a Great Impression

My book, The Resume Writing Guide, shows you how to avoid all of the most common and costly mistakes. It will teach you how to show your specific career history in the best light no matter what you background may be.

You Are Here