Employer Tips for Writing a Good Resume
Job seekers: Click to jump down and read employers' tips on writing a good resume.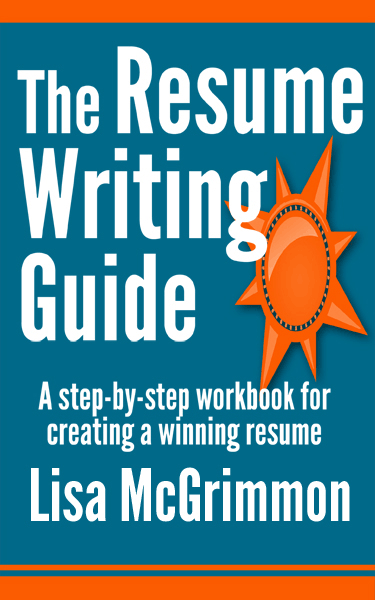 Resume Writing Guide
Employers
Have you ever been involved in reviewing the resumes of potential candidates for a job?
When you see common mistakes, do you wish you could give some friendly advice to help out job seekers? Here's your chance to finally share with job seekers all of the frustrating mistakes you see on resumes and what people really need to do to grab your attention and get called for an interview!
Please use the form below to submit your tips for job seekers. You can share any thoughts you like, but just to get your creative juices flowing, here are some ideas about the type of information you may want to include:
What specific advice would you give to job seekers about good resume writing? What is your biggest frustration when reviewing resumes? What are the most common mistakes you see? What makes a person's resume really stand out from the crowd in a positive way? What mistakes or omissions cause you to eliminate someone as a potential candidate for a job? What is the most common or most damaging mistake people make when writing resumes?
Employers - Share Your Resume Writing Tips With Job Seekers
Use this form to share your tips on good resume writing.
Employers' Advice for Writing a Good Resume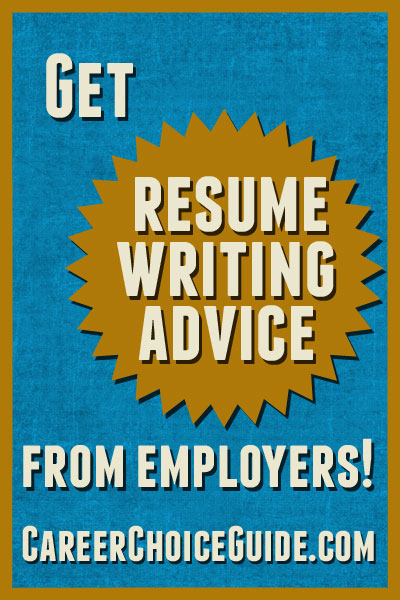 Job hunters, have you ever wondered what employers are
really
thinking when they read your resume?
Here's your chance to find out!
Click the links below to get the inside scoop and see the tips employers have shared about how to create an effective resume that makes a great impression.
Technical Resume Writing
I am a technical leader in my organization, reporting to the President of the company. Our company is a multi-national organization with 160 employees …
Human Resources Manager
As someone who has been on the front lines of hiring for national and local businesses, I can speak to the importance of submitting a clear, focused and …
Social Services and Education Resumes
I was the director of a social services organization and currently am an education professor. I hired staff for my social service and I have reviewed …
Create a Good First Impression
In our medium sized organization, incoming resumes for all positions are scanned and shortlisted by me (HR Assistant) for further interviewing. I have …
Resume Ideas and Tips from Hiring Managers
I work as an HR manager at my company and primarily hire entry-level employees out of college. It is shocking to me how many of these college-educated …
What I Look for on a Resume
As City Councilperson, I have gone through resumes to hire Chief of Police, Fire Chief and City Manager. In my experience of reviewing applications, I …
Want more comprehensive advice on writing a good resume? My book, The Resume Writing Guide, will take you step-by-step through the process. You can buy it here on Amazon.
You Are Here:
Home

Resume Ideas

Employer Tips for Writing a Good Resume
Like This Page? Please Share It!